The project fills in a gap in the building block in the heart of Leimert Park neighborhood - the center of African-American culture in Los Angeles. It recognizes the requirements of Leimert Park as a neighborhood and creates connections to the surroundings of the site. It incorporates itself in the existing space creating a new space for the community to come together. The modular building system and sustainable features of the facade ensure easy and affordable construction and maintenance.
The research of Leimert Park demographics demonstrates the amount of elderly population, the small average size of a household, the highly educated but low-income population, and a desire for ownership. To combine all of these traits, I planned a multigenerational co-housing with a rent-to-ownership program and spaces for small business owners and self-employed.

The building responds to the site conditions and allows residents and visitors to permeate through the site and find different routes to reach their destination. Different buildings divide the site into a set of outdoor spaces ranging from more public on the building perimeter to more private narrow courtyards. The building program complements the existing businesses, creating a performance square next to existing indoor performance spaces, extending the cafes and lounge area, and creating a plaza in front of the metro entrance, where small business owners can sell their merchandise at the lower floors and live above their store. The co-working building closes the gap at the street front, representing the complex to the outside.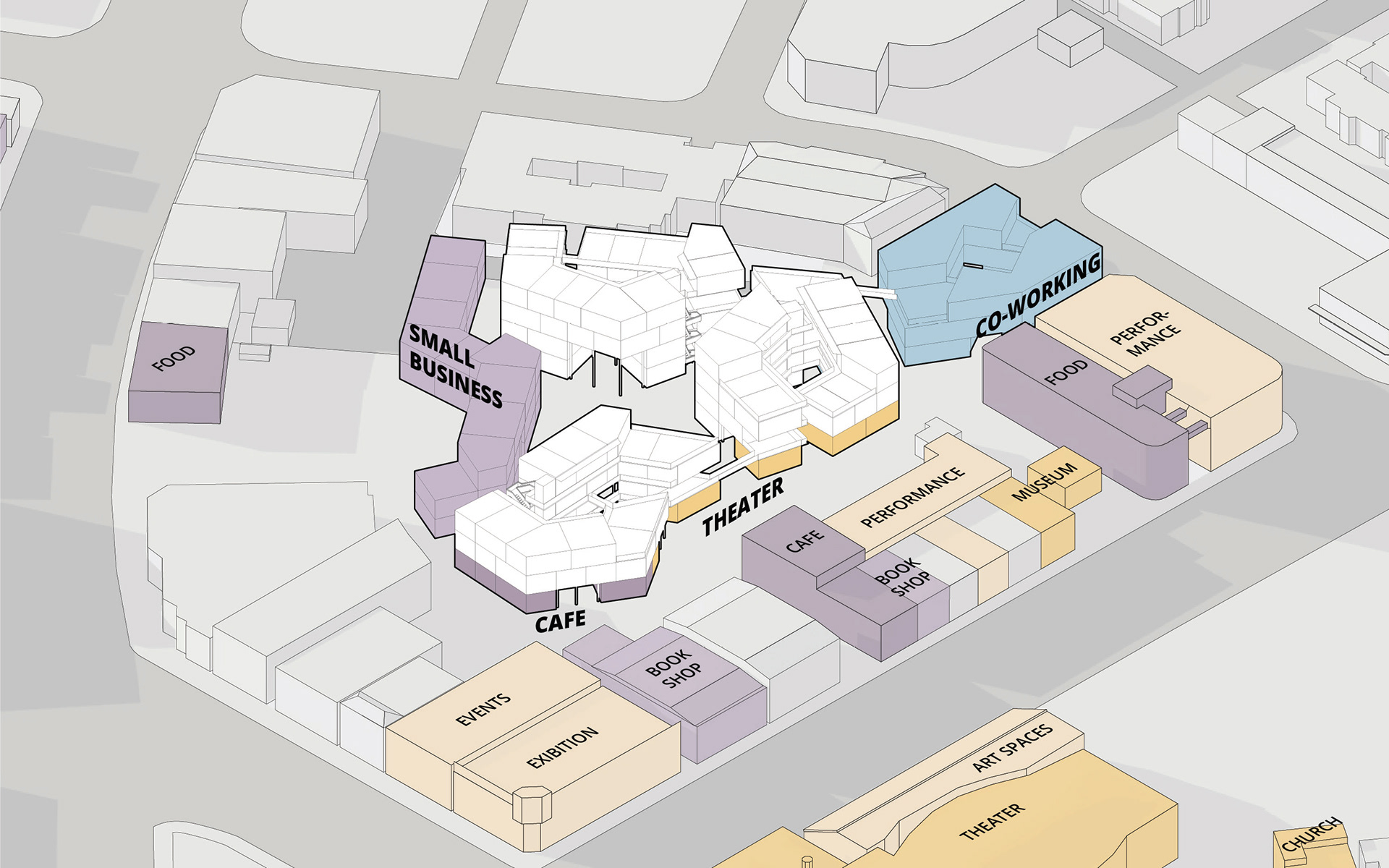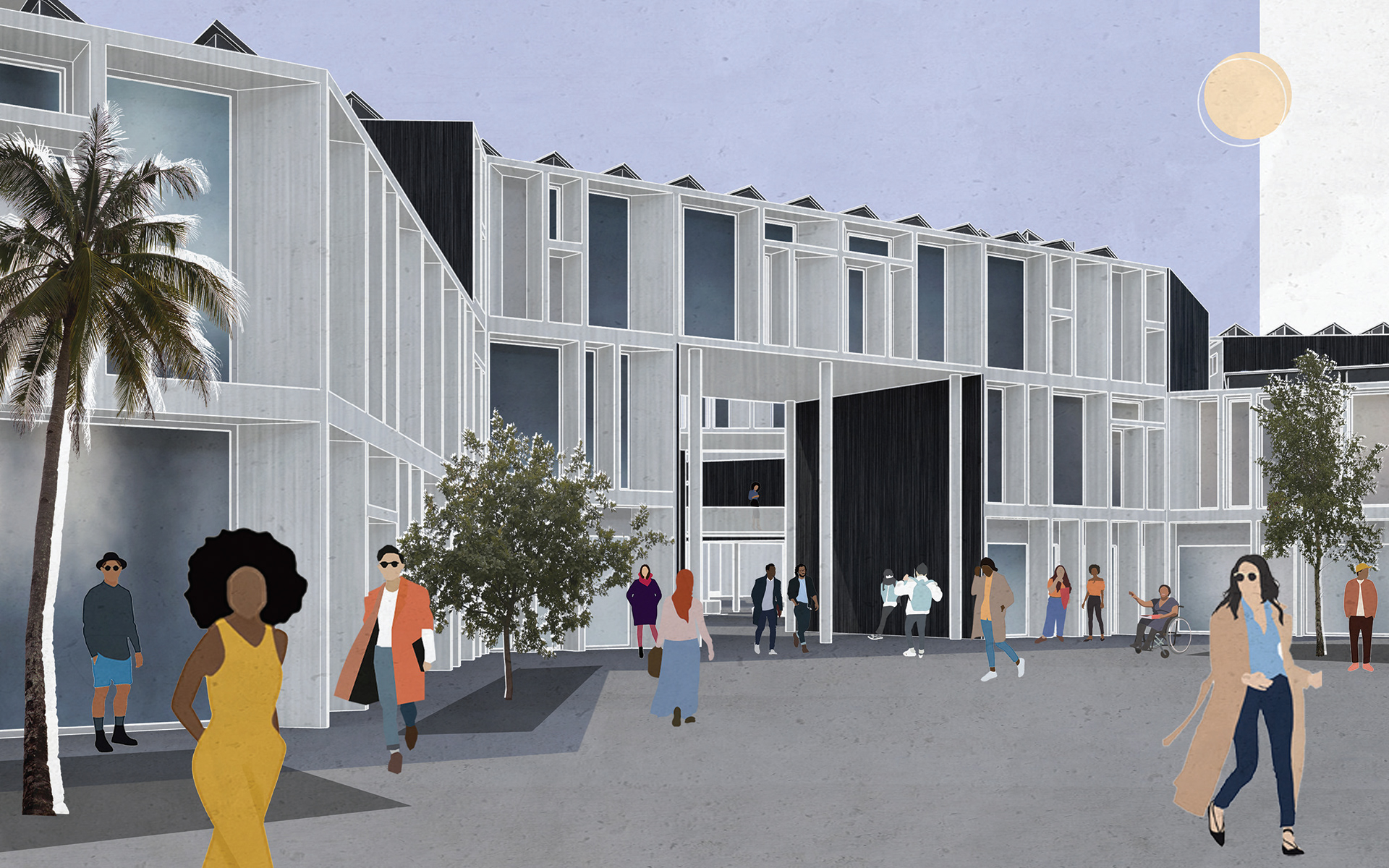 Housing units are small but complete in themselves so that once owned by the residents they have everything they need in their possession. 21 out of 73 units are ADA compliant to serve the elderly residents of the housing community. Work+Live units provide living space on the top floor and free space on the lower floors, which can be infilled as the owner desires, with some examples shown in the drawing.
The facade is designed with the sun position in mind and provides shading to the interior. The used materials ensure easy maintenance. The mesh guardrails and circulation floors give the facade more transparency and bring forward the design features. The entrances to the units are highlighted through the use of dark paint to allow visually impaired residents to easier find their way.