This is a website for Mojave Veterinary Hospital, that provides information about the hospital and options to schedule and reschedule appointments. The website was designed as an adaptable one with a desktop and a mobile version. 
The project was part of the Google UX Design Course done in Apr-May '23.
I was able to determine which features the website requires and what opportunities there are to improve the veterinary hospital experience by creating personas, and user journey maps, empathizing with users, and identifying user pain points.
After creating personas and user journey maps I formulated two following problem statements:
1. Stella is a dog rescuer who wants to easily book vet appointments and fill in the dog information online because she needs to give faster medical care to her dogs.
2. Josh is a busy worker and cat owner who wants to schedule and reschedule vet appointments online because he needs to work around his unpredictable schedule.
After, I planned a sitemap, that could accommodate all the required functions.
Wireframing and Low-Fidelity Prototype
I iterated through various ideas for wireframes on paper and selected the most successful options to implement in digital wireframes. The wireframes and low-fidelity prototypes were created both for the desktop and mobile versions of the website.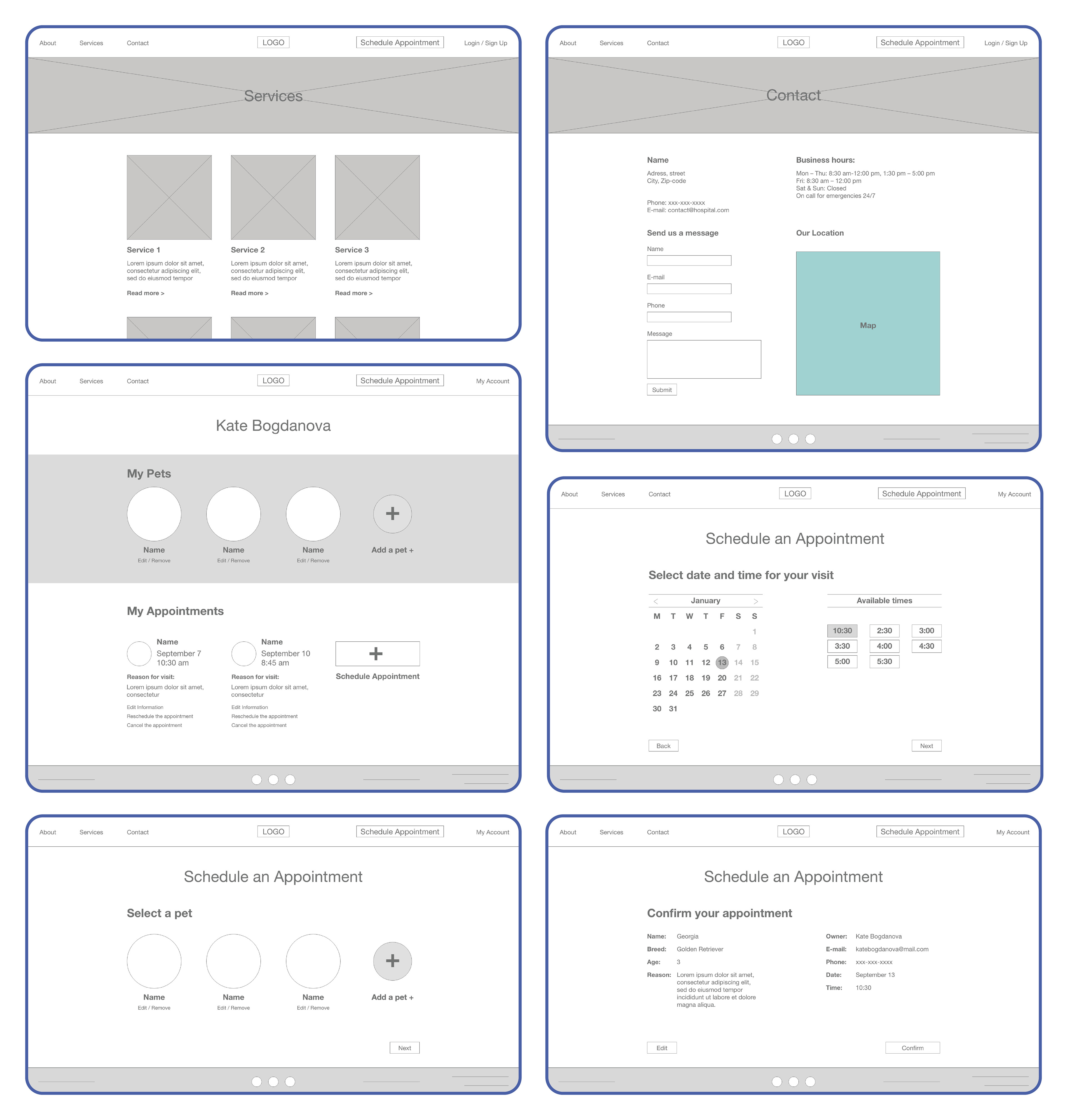 Mockups and High-Fidelity Prototype
To refine the visual design I developed a set of elements to use across the app: menu elements, iconography, typography, and color.
Below you can see the difference between the mobile and desktop versions.